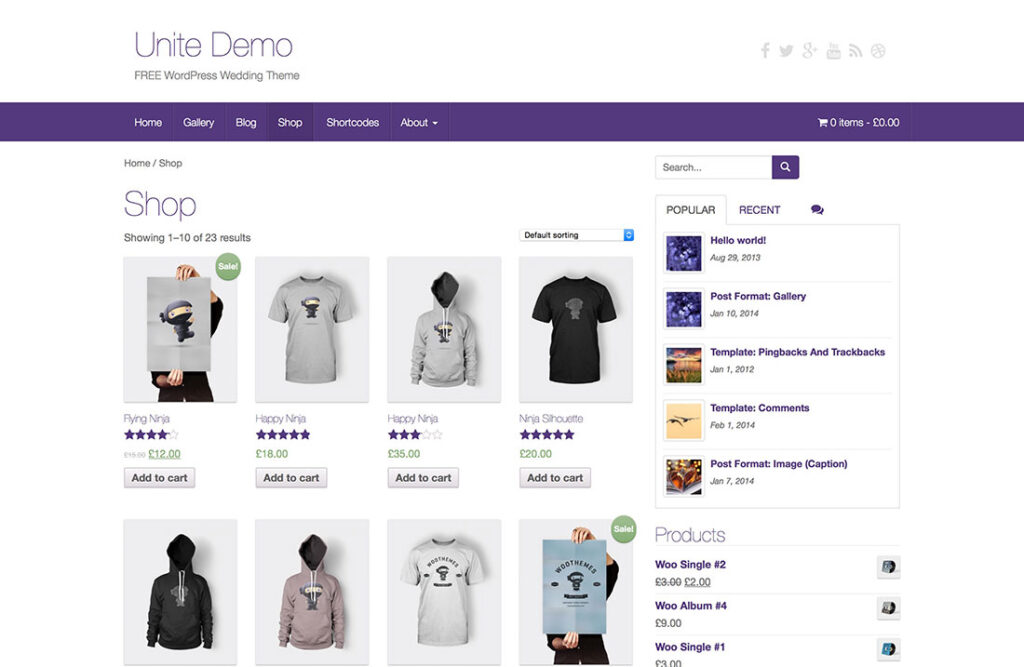 Years ago, most marketers labeled WordPress as an exclusive blogger network. Beyond that, the themes weren't suitable for product marketing. There wasn't an efficient checkout option, so WordPress themes simply housed content, and had limited functionality. Fast forward to 2015, and there's now hundreds of WordPress themes that cater to ecommerce stores. Listed below are our top 6, but feel free to do your own investigating, as there are tons of other awesome options.
1. North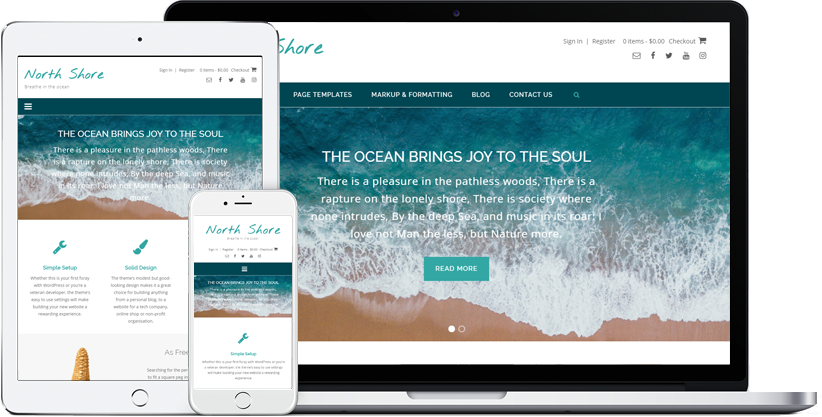 We love this photo heavy theme. It mimics a retail look book, and for that reason, claims our number one slot. This theme is built with speed and efficiency in mind, and encourages maximum usability for your customers. The frontpage alone instantly caught our eye, as it demands attention and supports clear branding.
2. ShopKeeper
This is currently the most popular ecommerce theme on WordPress, and rightfully so. Although North remains our top pick, ShopKeeper falls in line as a close second. What makes this theme stand out? It can also double as a personal or company portfolio. It's an easy way to sell and showcase. If you're selling a service, this theme should be on your shortlist.
3. Kalium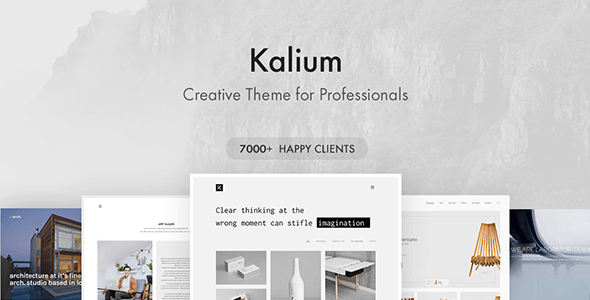 Looking for a bit more personalization? Check out Kalium. Even with typeface alone, it boasts over 600 Google fonts. Add your own custom spin to your ecommerce store with this feature rich theme. If you're a creative looking for a basic framework you can make your own, this theme will work wonders.
4. Atelier
Are you a modern minimalist? Well say no more, Atelier is the WordPress theme for you. It's sleek and simple design keeps product at the forefront. Eliminate all the extra fluff with this easy to use theme. Keep it simple, and focus on selling your product.
5. Aurum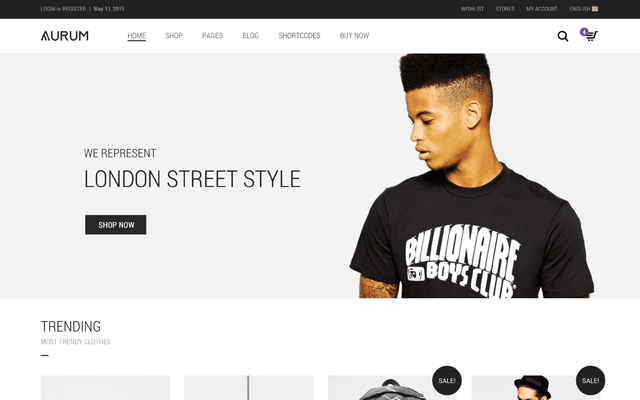 This fully responsive layout caters to modern businesses, such as tech companies or boutiques. We're huge fans of the Visual Composer built into this layout, as it offers solutions for full customization. It might take a bit of tweaking, but this theme could be a great long term solution for your online store.
6. aDot
Looking for a customizable solution for your unique business? aDot is the theme for you. While the previous five cater towards retail businesses, aDot offers fresh solutions and adjustable options for tons of different industries.
Now that you have a handful of awesome options, get started on building your ecommerce store. All of these themes are powered by WooCommerce estore Toolkit 2015. When picking a theme for your online store, test out a few before you find the right fit. And, on top of everything else, pick one that will perform best for your customers. Don't just select based on your own design preferences.